Adam Lambert Has High Drama Covered
Written by Jamie Griffiths on February 24, 2023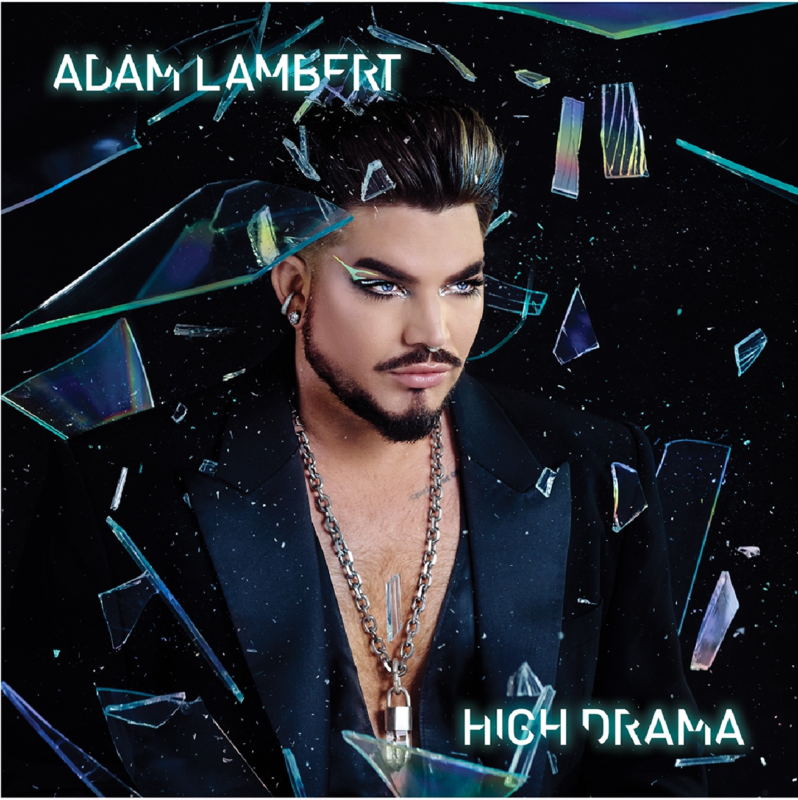 Adam Lambert Has High Drama Covered
24-02-23
Today, Grammy-nominated international superstar Adam Lambert releases his highly anticipated brand-new album High Drama . An album of inspired covers, High Drama marks his first release via his new deal with Warner Music. The astonishing visual for 'Getting Older', a cover of the Billie Eilish song, is also out now. Directed by Heather Gildroy, the video shows Adam dramatically transformed, with the aid of prosthetics, into an older version of himself. Accompanied by current and past imagery of Adam's life, the striking video personifies the lyrics of the track, exploring the complexities of getting older.
https://www.youtube.com/watch?v=e_lUT0rVHbU
Executive produced by Adam himself, alongside production from the likes of Tommy English (Kacey Musgraves, Carly Rae Jepsen), Andrew Wells (Halsey, OneRepublic), George Moore and Mark Crew, High Drama showcases a diverse roster of songs- ranging from the old to the new- held together by Lambert's once-in-a-generation voice. Older songs include the previously released 'Ordinary World' and 'Holding Out For A Hero' while new tracks span from a dancefloor- focused version of 'Sex On Fire' to powerful focus track 'Chandelier', a compelling rendition of the Sia hit.
https://www.youtube.com/watch?v=dB7NsWHCQv4
In celebration of the release of High Drama, Adam is set to perform a one-off exclusive launch party show at London's KOKO on Monday 27th February, which will give the fans the first chance to hear hits from High Drama live. While KOKO is sold out, fans from anywhere in the world can still experience the show from the comfort of their own homes, through a live stream of the main stage at KOKO.  For Livestream tickets and more information visit the official site.
Tracklist:
01 Holding Out for a Hero
02 Chandelier
03 Ordinary World
04 Getting Older
05 I Can't Stand the Rain
06 West Coast
07 Do You Really Want to Hurt Me?
08 Sex on Fire
09 My Attic
10 I'm a Man
11 Mad About The Boy
High Drama kickstarts the next chapter in Adam Lambert's solo career, and of course draws on his well-known penchant for HIGH DRAMA! An artist comfortable in his own skin, being well and truly himself, and loving every minute.
https://www.youtube.com/watch?v=MkJZV6lbQ9s
Adam Lambert performs The Vanquishing Of The Three-Headed Sea Witch from Andrew Lloyd Webber's Cinderella
---