Bronco Billy Announces 2024 West End Premiere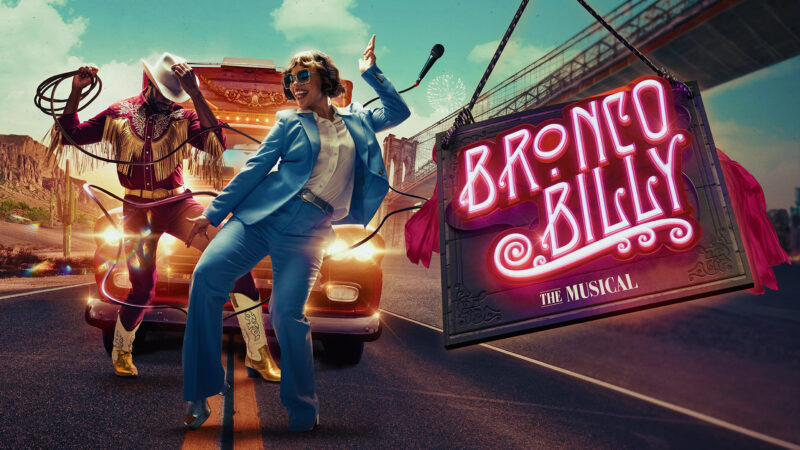 Bronco Billy Announces 2024 West End Premiere
18-08-23
West End favourite Emily Benjamin, currently appearing as alternate Sally Bowles in Cabaret, will star in the award-winning new Wild-West End show Bronco Billy – The Musical, which will premiere in the UK in 2024. Bronco Billy – The Musical will play at the Charing Cross Theatre from 23 January until 7 April.
Bronco Billy – The Musical is a rollicking new musical comedy based on the original Clint Eastwood motion picture. It's 1979 and life is tough for a group of romantic fast-drawing, trick-riding, disco-dancing Wild West roustabouts and their travelling show, but things take an unexpected turn when Bronco Billy (leader of this rag-tag troupe) meets Antoinette Lilly, a determined Manhattan heiress on the run for her life. So begins a wild, zany ride in this thrillingly upbeat musical about love, reinvention, family and living your dream.
Emily Benjamin began her career originating as ensemble/US Zahara in Bat Out Of Hell – The Musical (Manchester Opera House, London Coliseum, Ed Mirvish Theatre Toronto, Dominion). Other roles include 'Princess Pearl' in Zog:Live! (UK Tour), 'Badger/US White Witch/US Mrs Beaver' in Sally Cookson's The Lion The Witch And The Wardrobe (Bridge). Most recently she has worked alongside Eddie Redmayne, Jessie Buckley and more as alternate Sally Bowles in Cabaret at the Kit Kat Club.
Emily Benjamin said, "I'm so excited to explore this wild world of Bronco Billy – The Musical – a show that says you can be whatever you want to be if that's a powerful woman, a disco dancer, a poet, a performer, a cowboy – there's somewhere out there that you can be your true self, no matter what other people tell you."
The new musical features a book by Dennis Hackin, music and lyrics by Chip Rosenbloom and John Torres, with additional lyrics by Michele Brourman. Bronco Billy is based on the Warner Bros. motion picture written by Dennis Hackin, by special arrangement with Warner Bros. Theatre Ventures.
Bronco Billy – The Musical had its world premiere at the Skylight Theatre Company, Los Angeles in on 18 May 2019, opening to great critical acclaim "Spectacular" (Broadway World) and "Fun…brightly enjoyable show" (Los Angeles Times). In 2020, it won the Ovation Awards for Best Book/Original Musical and Best Lyrics and Musical/Original Musical.
Bronco Billy – The Musical will be directed by Hunter Bird. Other creatives include Amy Jane Cook for scenic design, Sarah Mercade for costume design, Alexzandra Sarmiento as choreographer, Nick Richings as lighting designer, Andrew Johnson as sound designer, John Bulleid as illusion designer, Rachel Bown-Williams and Ruth Cooper-Brown of RC-Annie Ltd as fight and intimacy directors, Amber Sinclair-Case as associate director, David O as music supervisor, Danny Hackin as associate producer, and Will Burton for casting.
Gary Grossman, Artistic Director of Skylight Theatre Company said, "Five-years ago Dennis Hackin, Chip Rosenbloom, and John Torres approached me about teaming up, to help develop a fresh approach to the 1980's film. The result is a wonderful, madcap, crazy, love story with a whole lot of heart!"
Director Hunter Bird said, "Bronco Billy – The Musical is so much about identity. Rather than accepting the roles we're given, we always have the ability to create our own realities, our own families, and our own identities."
Dennis Hackin writer adds; "We've been on a real ride with Bronco Billy and can't wait to continue our Journey in the UK".
Tickets are now available from the official site HERE.
The 2019 World premiere of Bronco Billy
---