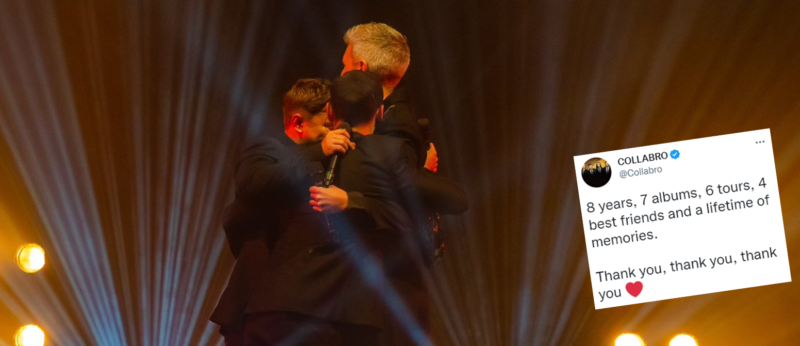 Collabro's Final Farewell
17-12-22
8 years, 7 albums, 6 tours, 4 best friends and a lifetime of memories. Thank you, thank you, thank you 
Last night, following eight triumphant years, Collabro have concluded their farewell tour. Michael Auger, Jamie Lambert, Matthew Pagan and Thomas J. Redgrave signed off their winter tour with a spectacular finale at Portsmouth's Guildhall.
"We are so incredibly grateful to have been allowed to do what we love for eight years, and the fans are to thank for that. Their constant support and love have meant that we have travelled the world singing, and we can't thank them enough. We are really excited to travel around the UK in December with a spectacular show, which we feel is the most fitting way to say goodbye.

All of us at Matinee Radio congratulate the boys on a phenomenal career, and we know this is not the end with many solo endeavours already under their belts. You can continue to hear them on Matinee Radio too – there's an incredible body of work there for us to play!
You can see more from the group and their albums at the official site. 
---