Full Steam Ahead for a New Western Musical
Written by Kyle Evans on January 26, 2022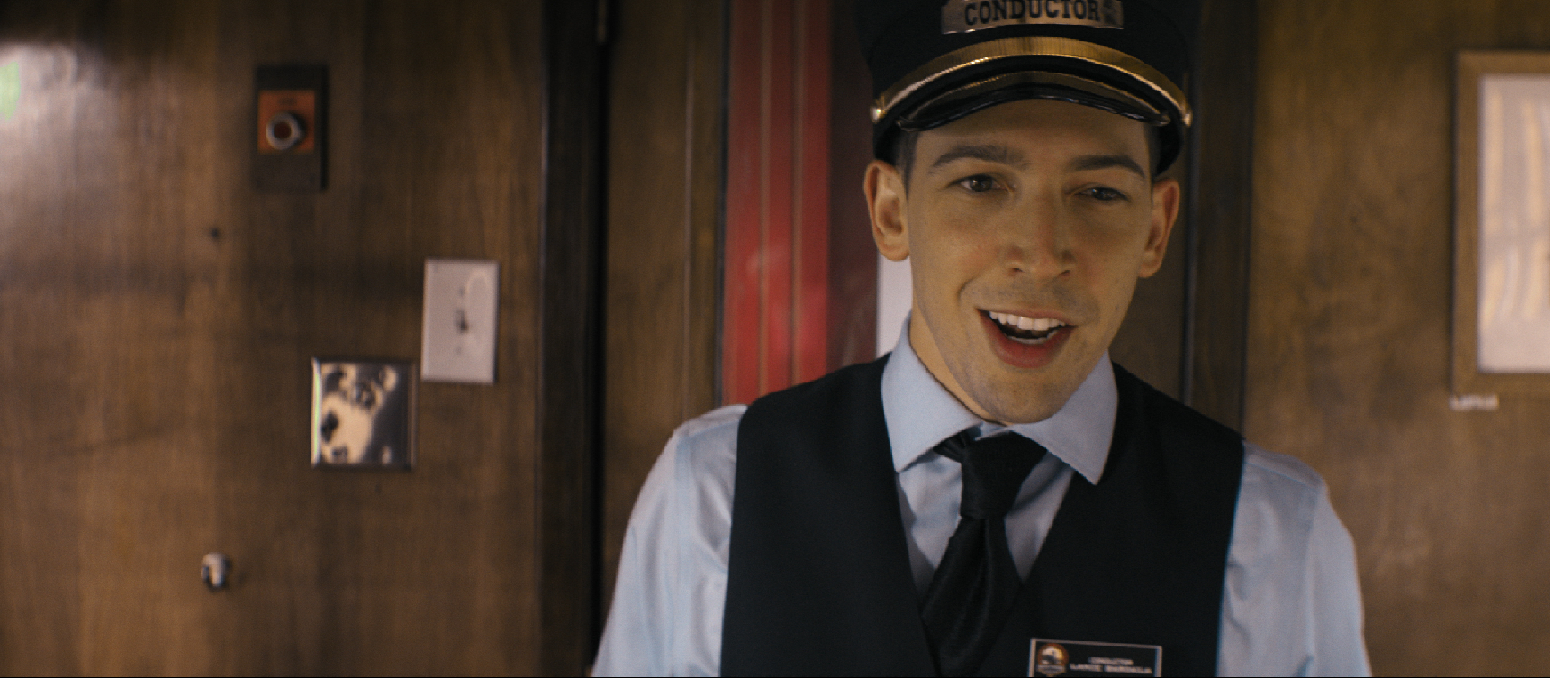 Full Steam Ahead for a New Western Musical
LGBTQ+ streaming network Revry will premiere the short musical film STEAM! on January 28, 2022—the debut release from new movie musical company, The Barn. STEAM! is a contemporary Western about the conductor of a tourist steam train who deserts his boyfriend for a wild night with a real life outlaw.
The film is written and directed by Jeffrey Simon, who also wrote the music and lyrics. The film stars Broadway actor Coby Getzug (Broadway/National Tour: The Book of Mormon (Elder Cunningham), Spring Awakening (Moritz)) who is currently starring in the National Tour of The Band's Visit as well as Barrett Riggins, and Liam Cronin. The film was produced by David Hemphill and Matt Andrews as a Master's Thesis project at USC School of Cinematic Arts. It premiered at the SCAD Savannah Film Festival where it won "Best in Show."
"As a gay man, I have a complicated relationship with Westerns. I love the sexy ruggedness of the cowboy/outlaw archetype, the phallic power of pistols and steam trains, but I have always felt unwelcome within the culture of masculinity perpetuated by the genre," says writer/director Jeffrey Simon. "By making this a musical, I'm hoping it will be more inclusive to a queer audience without sacrificing what makes Westerns so exciting."
STEAM! airs from 6pm PST on January 28, 2022 exclusively on Revry, the LGBTQ-first streaming media network, and immediately available to stream exclusively on Samsung TV, Roku, Amazon Fire, Apple TV, Comcast Xfinity, XUMO and more.
The soundtrack will also feature on Matinee Radio – to listen click the play > button or ask your smart speaker/assistant to "play Matinee Radio".
The Barn, co-founded by Matthew Andrews and Jeffrey Simon, is a boutique production company specializing in indie movie musicals. They strive to tell stories from unique voices, to explore diverse musical styles and to push the musical genre in unexpected directions; the off-Broadway of Hollywood, or "off-Hollywood." Working with some of the most talented people in musical theater, they have an ambitious slate of features and shorts set for production this year. Find them at thebarn.la or on Instagram at @thebarn
---