John Owen-Jones Gets Festive & Cooks Up Plans For 2023
Written by Jamie Griffiths on December 16, 2022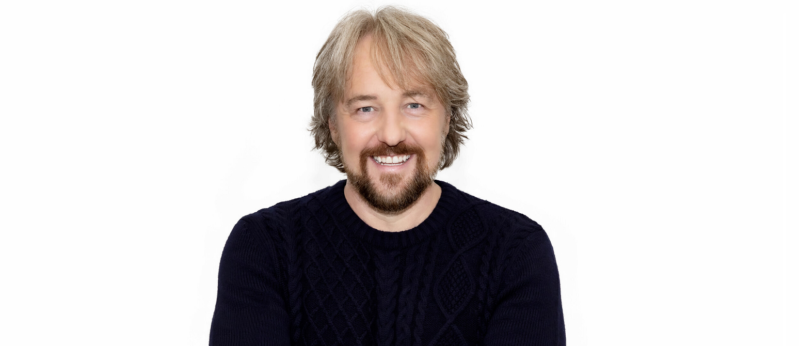 John Owen-Jones Gets Festive
16-12-22
Award winning performer and Matinee favourite John Owen-Jones (Les Miz/Phantom) releases a Christmas single – track one Holly Jolly Christmas and track two On Christmas Eve. Both tracks are taken from John Owen-Jones: The Christmas Album released last year.  On Christmas Eve, is a previously unheard track from the vaults of legendary songwriter Les Reed who wrote Delilah and It's Not Unusual among many others.
John said "I was given permission to update the original demo Les made and give it a more contemporary feel, so I completely re-orchestrated it.  At the same time I took the opportunity to rewrite some of the original lyrics by Bill Martin (Puppet On A String/Congratulations) too and I'm delighted with the result"
On Holly Jolly Christmas John said:  "This is my fun take on an always popular Christmas classic that was a joy to record and I think it really captures that live-from-your-living-room vibe. I even got some pals into the studio with me to capture some realistic Christmas party crowd sound effects!"
Highlights of 2022 include John performing at Sydney Opera House, creating a leading role in brand new musical Great British Bake Off and a successful solo UK concert tour culminating with a sold-out show at Her Majesty's Theatre in London's West End. John will be performing more concerts in December. In 2023 John returns to the West End in the Great British Bake Off Musical with a lead role as Phil Hollinghurst!
This year John released his own theatre-based podcast with fellow Broadway and West End star Alistair Brammer called 'The Last Show on Earth' that asks special guests the question: What show would you see if you had one night left on Earth? The first episode aired on Friday 3 June with guest Matt Lucas and new episodes are released monthly.
At just 26, John became the youngest actor ever to play the role of 'Jean Valjean' in the West End and was the first British actor to play the role both in the West End and on Broadway. John Owen-Jones has also played the role of 'The Phantom' in 'The Phantom of the Opera' nearly 2000 times – more than any other actor in the history of the West End production. John has so far released five albums, 'John Owen-Jones' (2009), 'Unmasked' (2012), 'Rise' (2015), 'Bring Him Home' (2016) 'Spotlight' (2019) and 'The Christmas Album' (2021)
Get more information at John's official site.     
---