Legendary Drag Artist To Host The Stage Debut Awards 2023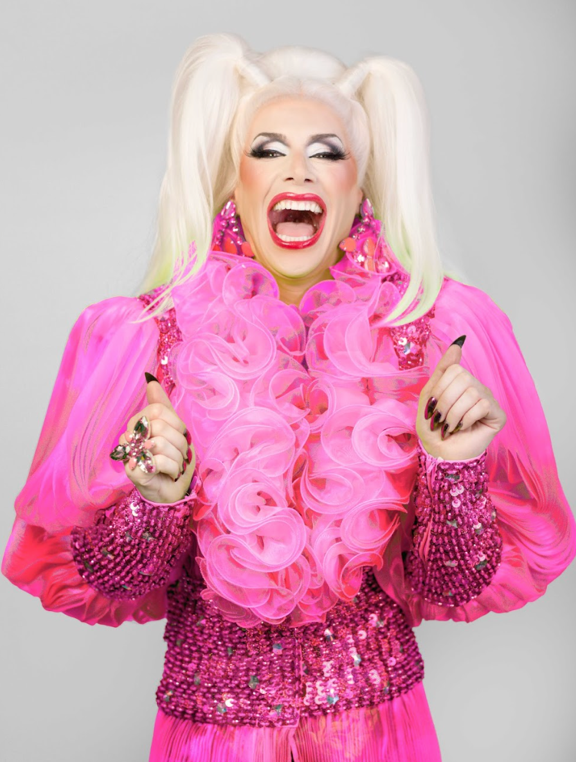 Legendary Drag Artist To Host The Stage Debut Awards 2023
27-07-23
Legendary drag artist, songstress, performer and Matinee favourite Divina De Campo is announced as the host of The Stage Debut Awards 2023, in association with Ambassador Theatre Group.
The Stage Debut Awards is the only dedicated awards recognising breakthrough theatre talent. Taking place on October 1 2023, the prestigious event brings together the previous 12 months' most exciting and emerging performers and creatives in a special ceremony celebrating their outstanding professional debuts.
Divina is currently performing in the nationwide tour of The SpongeBob Musical. Since competing in the very first season of RuPaul's UK Drag Race in 2019 she has starred in a series of major theatrical productions, most recently enjoying critical acclaim cast as Mary Sunshine in Chicago and also in her award-winning role in the revival of cult musical Hedwig and the Angry Inch. Upcoming, Divina will lead the cast of Snow White at The Wyvern Theatre in this year's pantomime as the evil Queen Morgiana. With a solid history in musical theatre, Divina has secured her status as a multi-faceted theatrical tour de force.
Divina comments: "I am so proud and honoured to be hosting The Stage Debut Awards this year because they really do shine a vital light on those at the start of their careers. This awards ceremony gives an important platform to the breakthrough talent in the industry and it lets the rest of us know they're coming for us! I can't wait to celebrate with all the deserved nominees on the night."
Commenting on Divina's debut hosting The Stage Debut Awards, The Stage editor Alistair Smith, says: "Known to millions for their appearances on RuPaul's Drag Race UK, we can't wait to have Divina De Campo hosting The Stage Debut Awards this year. Having already shown themselves to be a multi-faceted performer through star turns in shows such as Hedwig and The Angry Inch, Chicago and The SpongeBob Musical, Divina is the perfect host to help us celebrate the next generation of emerging theatre talent."
The much-anticipated annual event will be held for the second year running in association with headline sponsor Ambassador Theatre Group (ATG), and hosted at 8 Northumberland Avenue, London.
The eight awards champion performers, directors, designers, writers, composers and lyricists.
The award categories include: Best Performer in a Play; Best Performer in a Musical; Best Creative West End Debut; Best Director; Best Designer; Best Writer and Best Composer/Lyricist or Book Writer. The winner of the Best West End Debut Performer is the only category to be determined by a public vote.
The shortlist of Nominees will be unveiled on 24 August. A star-studded line-up of performers and presenters will also be revealed at a later date.
The inaugural The Stage Debut Awards took place in 2017 and recipients of these awards have gone on to star in West End shows, television series and films. Notable award winners include last year's Best West End debut Jodie Comer (Prima Facie), Composer/Lyricist SpitLip (Operation Mincemeat) Shan Ako (Hamilton), Tyrell Williams (Red Ptich), Sam Tutty (Dear Evan Hansen), Miriam-Teak Lee (& Juliet), Jac Yarrow (Joseph and the Amazing Technicolor Dreamcoat), Bush Theatre Artistic Director Lynette Linton, and Composers Femi Temowo (Death of a Salesman) and Dan Gillespie Sells (Everybody's Talking About Jamie).
---