Review: Anything Goes
Written by Kyle Evans on June 12, 2022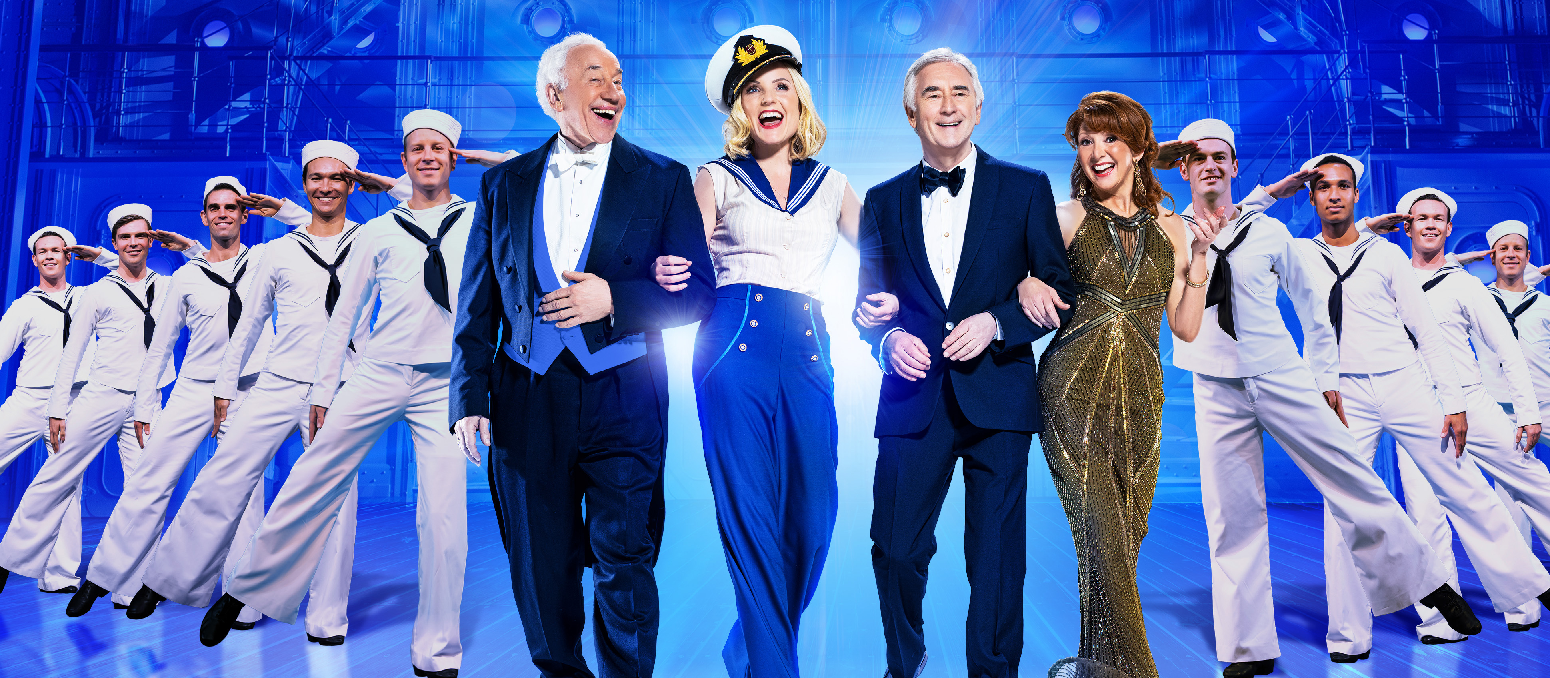 Review: Anything Goes
09/06/2022
by Tiffany Chevis at Palace Theatre Manchester
Filled with romance and glamour, Anything Goes sails back to the heady 1930s, where dreams were fervent, freedoms were fresh, and loves were many.
The classic story of pursuant affection takes place aboard the SS American ocean liner, steaming across the Atlantic from New York to London. A melee of characters find themselves thrust together – from disguised gangsters, to cabaret dancers, to a debutante and her English fiancé.
Among the throng of people, Billy Crocker – a young Wall Street broker – is suddenly confronted by the woman he fell in love with three weeks ago, the pretty Hope Harcourt, and discovers her inconvenient engagement.
What strikes you first, is the remarkable set by Derek McLane. With inspired use of curtains and screens, the focus is drawn in to intimate rooms, and expanded out to the staggering main ship with its tiered decks, stairs and portholes. The spectacle this creates with the full cast on stage is remarkable, and gives the show an extravagance worth Jon Morrell's beautiful costumes.
The four headline actors are well cast and as captivating as you would hope – Simon Callow's doddering Elisha Whitney retains spark and cheek that avoids slipping into clowning, and Denis Lawson as Moonface Martin nails accent, physicality, and timing to keep us laughing.
Bonnie Langford plays Evangeline Harcourt, desperate mother-of-the-bride-to-be clinging to her status, is an effervescent presence when on stage.
Kerry Ellis is the sensual Reno Sweeney, and her unending energy throughout – most notably during the title tap number which is rumoured to go on for a staggering 12 minutes – leaves you breathless. The notes she hits after such a feat were well-deserving of the impromptu ovation many in the audience gave as the curtain fell on act one.
It goes without saying that the show would be nothing without its full cast and chorus, who fill the stage with impeccable moves and stirring harmonies. Of particular note, Samuel Edwards is a charming Billy Crocker, whose voice harks back to another age. Moonface's ever-present sidekick in Erma is brought with high-pitched joy by Carly Mercedes Dyer and her infectious confidence. The fiancé of Hope – Lord Evelyn Oakleigh – is well handled by Haydn Oakley who has hints of Richard Roxburgh's Duke of Monroth from Moulin Rouge!, but with  considerably more warmth.
This latest production has everything you could want from a revival – bold visuals, dazzling dances, and numbers that'll have your toes tapping the whole journey home.
---