Bryan Adams writes foreword for 'Queen Of Rock and Roll'
Written by Jamie Griffiths on September 30, 2023

Bryan Adams writes foreword for 'Queen Of Rock and Roll'
29-09-23
To celebrate 50 years since the start of Tina Turner's iconic solo career, 'Queen of Rock 'n' Roll' is a huge compilation of 55 tracks that compiles an incredible anthology of Tina's legendary solo career through her singles. From her cover of 'Whole Lotta Love' all the way up to the Kygo remix of 'What's Love Got to Do With It' in 2020, this is the first time her whole singles collection has been released as one set.
Released on 24 November. It comes as triple-CD and 5LP sets as well as digitally with a cut-back 12 track vinyl version. All sets come with a foreword from Bryan Adams – her longtime friend and collaborator.
Tina's first release as a solo artist was the 1974 album 'Tina Turns The Country On!' whilst still touring and releasing albums as duo Ike & Tina Turner Revue. The album spawned no singles but in 1975 upon the release of her second album – 'Acid Queen' – her cover of Led Zeppelin's 'Whole Lotta Love' was released which kicks off this set which goes on to including duets with other legendary performers like David Bowie, Bryan Adams, Eric Clapton and Rod Stewart as well as some of the most unforgettable and celebrated pop and rock singles of all time such as 'What's Love Got To Do With It', 'Private Dancer', 'We Don't Need Another Hero', 'The Best', 'Steamy Windows', 'I Don't Wanna Lose You', 'Disco Inferno' to name but a few.
To celebrate the legacy of the undeniable and inimitable Queen of Rock 'n' Roll, this collection also features a new version of 'Something Beautiful Remains' retitled to simply 'Something Beautiful'. The track has been reworked by legendary producer and long-time collaborator of Tina, Terry Britten, and is an emotive and fitting final tribute to the power of her legacy that Terry made shortly after her passing, he said "Dear Tina, the experience of working with you could never be repeated, but in my heart something beautiful remains. Love, Terry".
Tina is revered around the world, inspiring millions through her own personal story, her singing, her dancing and beyond, her music legacy is a collection of some of the best-known songs of all time.
She is unquestionably one of the most important artists ever inspiring, amongst many others, Beyoncé who, at the Kennedy Center Honours tribute event for Tina in 2005 said, "I will never forget the first time I saw you [Tina Turner] perform, I had never in my life seen a woman so powerful, so fearless and so fabulous"  and their performance of 'Proud Mary' together is regarded as some of the most iconic Grammy moments ever.
Tina has sold over 200 million records and has had ten UK top ten hit singles and nine UK top 10 albums and was the first female artist to have a top 40 hit in six consecutive decades in the UK. Her albums combined are 20x platinum in the UK and 9x platinum in the US whilst also achieving huge sales throughout the rest of the world. She has won eight Grammy Awards and been nominated for 25. She was inducted into the Rock & Roll Hall of Fame in 1991, has stars on the Hollywood Walk Of Fame and St. Louis Walk of Fame. Her 1988 Break Every Rule tour, broke the world record for the largest paying audience at a solo concert, with 184,000 at the Maracanã in Rio de Janeiro and Rolling Stone Magazine named her #17 in 100 Greatest Singers of All Time and #63 in 100 Greatest Artists of All Time.
Yet, regardless of all the success and fame through her career, Tina remained relatable and adored for the person she was. In Bryan Adam's beautiful and personal foreword, he sums up perfectly the effect she has had on him that reflects on so many around the world…
"From obscurity to the stages of the UK and Europe, I credit Tina for changing the course of my life and I'm so grateful to have had some of her precious time. She was a force of nature, no one had her energy or her voice, I suppose it's fitting to say, it's only love, and that's all."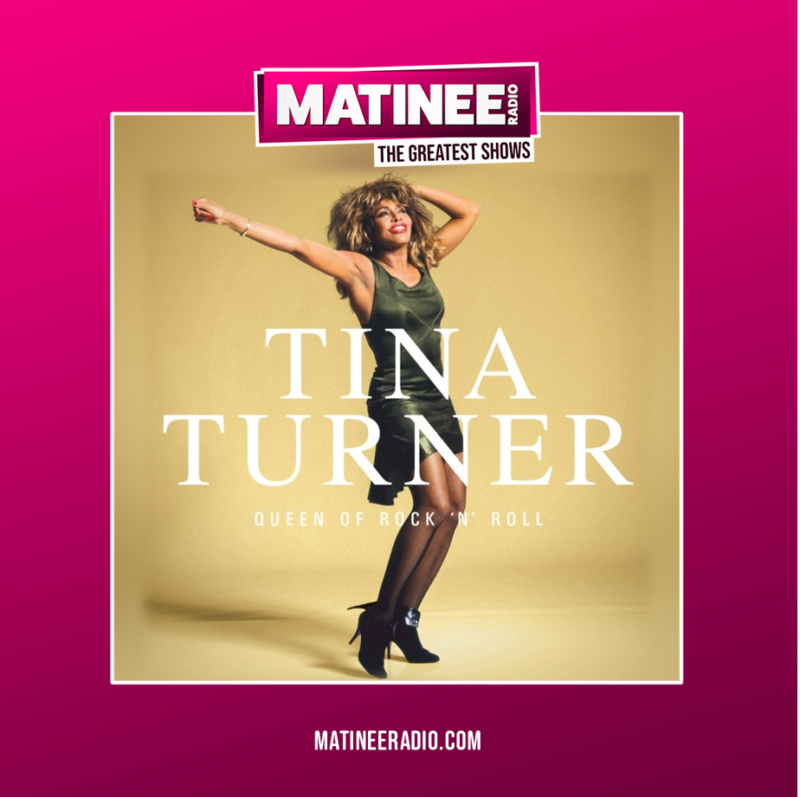 ---