Full schedule released for Musical Con 2023

Full schedule released for Musical Con 2023
Musical Con have released the full schedule for the second year of the UK's official musical fan convention, which is taking place at ExCeL London later this month. Over 10,000 fans will be attending, with over 100 special guests and 140 hours of programming!
Highlights on the Main Stage include the opening and closing ceremonies featuring performances from Musical Con Ambassadors Aimie Atkinson, Trevor Dion Nicholas, Sophie Evans, Alice Fearn, Ben Forster, Lucie Jones, Shanay Holmes, Miriam Teak Lee, Jon Robyns and Layton Williams.
Show Spotlights include unique performances and interviews with the cast and creatives of Disney's The Lion King, Everybody's Talking About Jamie and the new smash hit, Operation Mincemeat. Fans will also get to say farewell to Heathers with a special celebration featuring the show's composer, Laurence O'Keefe.
Other features include a performance and interview with Roald Dahl's Matilda The Musical Movie stars Alisha Weir and Meesha Garbet, an interview with internationally renowned choreographer and director Dame Arlene Phillips, and guest performances and an interview with the composer of Les Misérables & Miss Saigon, musical theatre legend Claude-Michel Schönberg.
Other segments include special performances from Rachel Tucker and SVN, a celebration of the iconic pairings of Alice Fearn & Sophie Evans and Lucie Jones & Helen Wolf and a celebration of new shows with performances from Lizzie, Babies, Bronco Billy, Ride and The Book Thief.
The iconic Cosplay, Lip Sync and Star of Musical Con competitions are back, as are the Cast Reunions with previous cast members of Newsies, Bat Out Of Hell, and a special surprise reunion revealed at the event. The Show Off game show also returns, and this time, its previous cast members of SIX versus Heathers.
Theatreland is more extensive than ever with a huge marketplace full of stagey businesses and shows, including Hadestown, Disney's Aladdin, Matilda, SIX, Everybody's Talking About Jamie, The Time Travelers Wife, Moulin Rouge, Goosebumps The Musical and Andrew Lloyd Webber Musicals.
The Backstage Theatre has moved into its own space. It will play host to a plethora of panels with notable guests, including 'Accessibility On the West End' with The Little Big Things choreographer Mark Smith, 'LGBTQIA+' with Olivier award winner Matt Henry MBE and Davina De Campo, 'Black Excellence' with Tosh Wanogho-Maud and Miriam Teak Lee, 'Social Media & Musicals' with influencers Hannah Lowther and Tom Scanlon, an interview with Standing at The Sky's Edge and Cabaret At The Kit Kat Club casting director Stuart Burt, 'Creating A Musical' with Operation Mincemeat and Standing At The Sky's Edge director Rob Hastie and designer Ben Stones and the return of last year's popular Disney's The Lion King & Frozen 'Puppetry Demonstration'.
At Stage Door fans will once again get a professional photo and autograph with stars including Lucie Jones, Erin Caldwell and Alisha Weir. There are also countless workshops and masterclasses, all taught exclusively by West End stars and creatives, including dance workshops with Layton Williams and Dame Arlene Philips and a writing masterclass with Claude-Michel Schönberg.
Fans can take a break from the main programming in the new pop-up cinema playing not-stop musicals, enjoy a photo opportunity or join Fan Meets for The Queendom, Corn Nuts, Phans, Mincefluencers and Fansies alike!
The last remaining day and weekend tickets are on sale now.
See the full schedule at the official site HERE.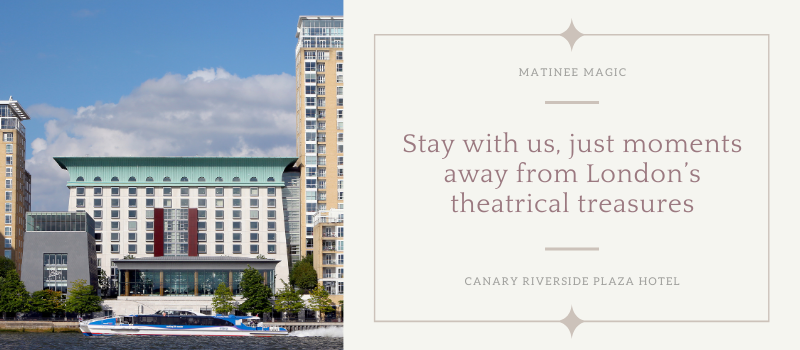 ---