Faulty Towers – the FESTIVE dining experience! 
 
Faulty Towers – the FESTIVE dining experience!
Artistic Director Alison Pollard-Mansergh, Producer Jared Harford, and the whole team at Interactive Theatre International have announced that Faulty Towers The Dining Experience, the critically acclaimed international immersive phenomenon that has just celebrated its fifteen year in the UK, has released thousands of new tickets, now available to book at the President  until December 2024.
Faulty Towers The Dining Experience is a highly interactive experience, where audiences enjoy a 3-course meal and 5-star comedy. The 2023 Christmas menu has also been confirmed: starting with a delicious Carrot and Parsnip Soup, diners have a choice of Turkey Thigh with Pigs in Blankets or Mushroom, Spinach & Carrot Wellington both accompanied by Roast Potatoes, Root Vegetables and Cranberry Gravy. Dessert choices are a White Chocolate and Raspberry Brulee Cheesecake or a Chocolate Orange Brownie Cake (Vg).
When the audience become diners in the 'Faulty Towers' restaurant, pretty much anything can happen – because 70% of the show is improvised. The fun starts as guests wait to be seated. It then hurtles along in a 2-hour tour de force of gags and shambolic service as Basil, Sybil and Manuel serve a '70s-style 3-course meal together with a good dollop of mayhem.
Expect the unexpected!

Producer Jared Harford said, "Christmas is our favourite time of year at Faulty Towers – we cannot think of a better way to enjoy the festive season than with our uniquely dysfunctional trio. It is fantastic to see such strong demand returning, and adding extra shows over this season means more people can come and enjoy – have a party with us, or just escape your own family!"
Devised by Alison Pollard-Mansergh, Andrew Foreman and others, the show has been touring the UK and internationally since 2008, having appeared in 43 countries to date, and employing 56 actors per season. The show has toured to over 1000 venues, with approximately 400 shows per year on average across the UK. A loving tribute to the BBC's classic TV series, the show has been seen by over a million people worldwide since the very first show at the Ridges Hotel in Brisbane on 24 April 1997.
Faulty Towers the Dining Experience is now the longest running immersive production, the longest running Fawlty Towers production in the West End and the longest running show based on a TV series in the West End. It is also the longest-running Fawlty Towers production of ANY KIND running worldwide.

In 2022, the show moved from the Radisson Blu Edwardian to the President Hotel in Bloomsbury, and the show celebrated its 25th anniversary worldwide, as well as ten years in London. Tickets are now on sale until December 2024.
2023 has also seen sell-out residencies in Manchester and Leicester, which will return in 2024. Other residencies have been announced for Birmingham and Edinburgh, as well as a series of international touring dates including The Netherlands, Sweden, Ireland, Denmark, and Norway.
Faulty Towers The Dining Experience is a loving tribute to Fawlty Towers, the BBC TV series written by John Cleese and Connie Booth. Their TV scripts are not used in Faulty Towers The Dining Experience. Faulty Towers The Dining Experience uses its own original scripts and format.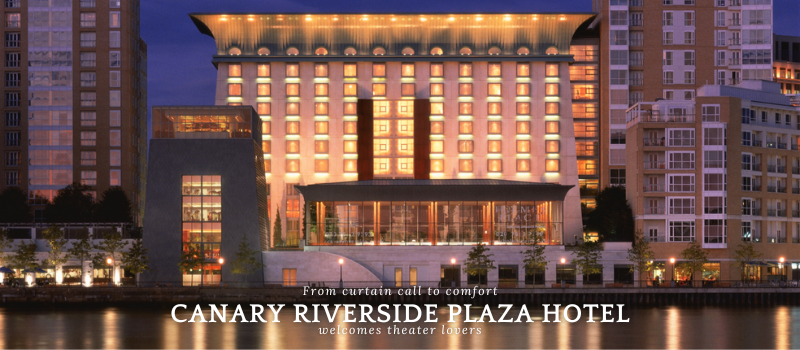 ---