Joss Stone releases This Time from The Time Travellers Wife

Joss Stone releases This Time from The Time Travellers Wife
06-10-23
Masterworks Broadway has released This Time, a new single performed and written by Joss Stone and Dave Stewart, from the Time Traveller's Wife: The Musical available to stream from today. Speaking on the single's release, Joss Stone said, "Dave Stewart is a legend. He is able to take an emotional ballad into the pop world seamlessly."
Dave Stewart said "This Time is a song Joss and I crafted over a few years to mould into this amazing love story of Time Traveller's Wife: The Musical. I love Joss's delicate vocal on this song, and the melody has been stuck in my head since we first wrote it; I think it may get stuck in yours too!"
Grammy and Brit award-winning singer-songwriter, Joss Stone, has released seven studio albums since she secured a record deal at 15 and released her critically acclaimed debut album, The Soul Sessions, in 2003. In 2015, her album Water for Your Soul was released, achieving the spot of the number-one reggae album upon release and voted best reggae album by Billboard. In 2019, she completed her most audacious project to date, The Total World Tour, in which she performed a gig and collaborated with local artists in over 200 countries around the world. Joss Stone's album Never Forget My Love, produced by Dave Stewart, was released on in: 2022. Her latest album, 20 Years of Soul Live in Concert, will be released in December.
With a career spanning four decades and over 100 million album sales worldwide, award-winning singer, songwriter, musician, producer and Eurythmics co-founder Dave Stewart is among the most respected and accomplished talents in popular music history. Stewart co-wrote and produced each Eurythmics album in his world-famous duo with Annie Lennox. He has also produced albums and co-written songs with Bob Dylan, Mick Jagger, Tom Petty, Gwen Stefani, Damian Marley, Stevie Nicks, Bryan Ferry, A.R. Rahman, Katy Perry, Sinead O'Connor, Aretha Franklin, Al Green, Joss Stone and many others. His wide-ranging work has earned Stewart a long list of prestigious honours, including over fifty ASCAP and BMI Awards, four Ivor Novello Awards for "Best Songwriter", four BRIT Awards for "Best Producer" (including a Lifetime Achievement Award), a Golden Globe Award and a GRAMMY® Award. His Eurythmics Songbook: Sweet Dreams 40th Anniversary Tour will play Sunderland Empire on 10 November and London Palladium on 17 November.
The Original Cast Recording of Time Traveller's Wife: The Musical is available to stream HERE. 
Featuring new music by Joss Stone and Dave Stewart, the musical began performances on Saturday 7 October, opening on 1 November, at the Apollo Theatre in London's West End.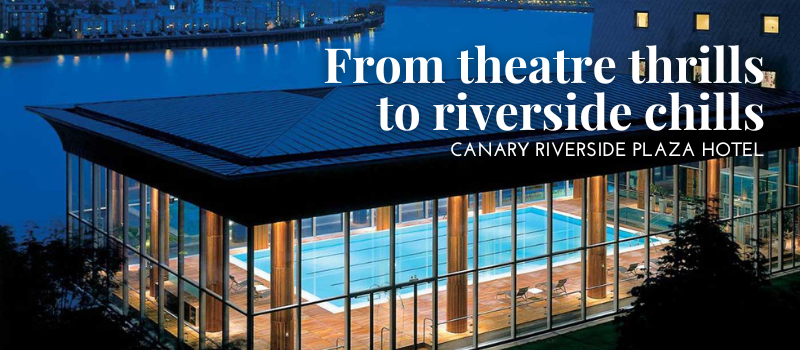 ---