The Cabaret Cast Recording Is Released
Written by Jamie Griffiths on January 20, 2023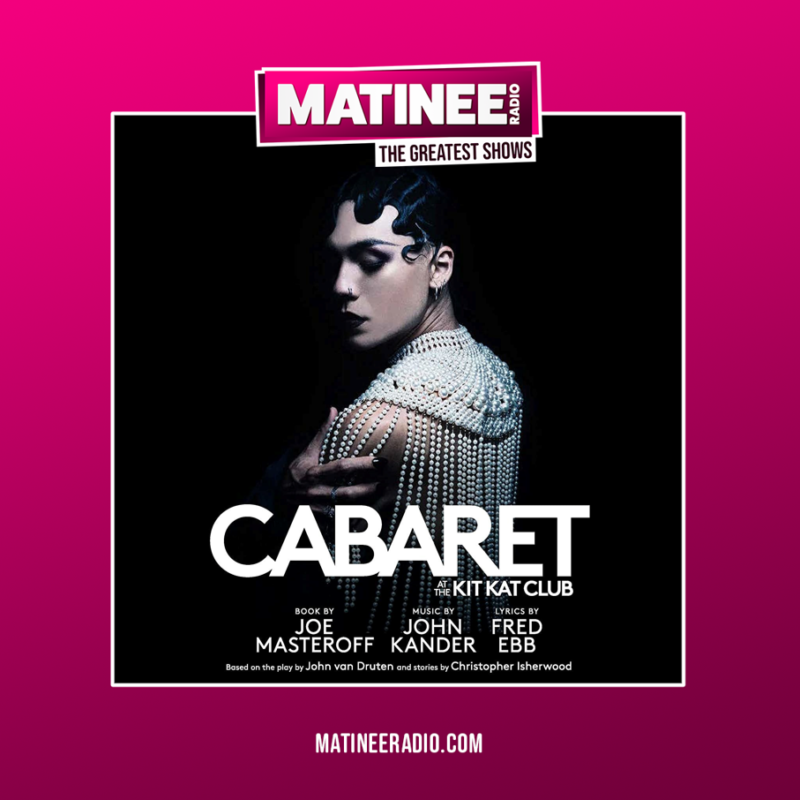 The Cabaret Cast Recording Is Released
20-01-23
The 2021 London Cast Recording of Cabaret at the Kit Kat Club, featuring Eddie Redmayne and Jessie Buckley, has been released today following the previous release of two tracks (Willkommen and Mein Herr) across all major streaming platforms.
The cast album is initially available as a CD – with a vinyl version coming later in 2023.
"Getting to perform John Kander and Fred Ebb's extraordinary piece with a staggering troupe at the Kit Kat Club in the heart of London was the stuff that dreams are made of. I am so thrilled that a recording that hopefully catches the intimacy and the immediacy of production is finding its way out into the world." (Eddie Redmayne).
"So excited to share this live recording of Cabaret with you all. We loved every minute creating this world with the effervescent life force of our Kit Kat company and musicians that made it come to life night after night. I hope you find a way to disappear back into the Kit Kat Club and love hearing the music play as much as we did." (Jessie Buckley).
Recorded during a live performance, with the exceptional in-house band at the KIT KAT CLUB, the award-winning original cast stars Oscar, Golden Globe, BAFTA, Tony and Olivier award winner Eddie Redmayne as 'The Emcee' and British Independent Film award winner, BAFTA and 2022 Mercury Prize nominee Jessie Buckley as 'Sally Bowles'. Here, the atmosphere and energy of the show is captured perfectly, for the very first time.
TRACKLISTING:
1 Willkommen (Eddie Redmayne as 'The Emcee')
2 So What (Liza Sadovy as 'Fraulein Schneider')
3 Don't Tell Mama (Jessie Buckley as 'Sally Bowles')
4 Mein Herr (Jessie Buckley)
5 Perfectly Marvellous (Jessie Buckley, Omari Douglas as 'Cliff Bradshaw')
6 Two Ladies (Eddie Redmayne, Sally Frith as 'Frenchie', Sophie Maria Wojna as 'Rosie')
7 It Couldn't Please Me More (Liza Sadovy, Elliot Levey as 'Herr Schultz')
8 Tomorrow Belongs To Me (Eddie Redmayne)
9 Maybe This Time (Jessie Buckley)
10 Money (Eddie Redmayne)
11 Married (Elliot Levey, Liza Sadovy, Anna Jane Casey as 'Fraulein Kost')
12 Tomorrow Belongs To Me – Reprise (Anna Jane Casey, Stewart Clarke as 'Ernst Ludwig')
13 Kickline
14 If You Could See Her (Eddie Redmayne)
15 What Would You Do? (Liza Sadovy)
16 I Don't Care Much (Eddie Redmayne)
17 Cabaret (Jessie Buckley)
18 Finale (Omari Douglas, Eddie Redmayne)
Get your copy of Cabaret here.
---